New students came together to network and find out more about the College's diverse community.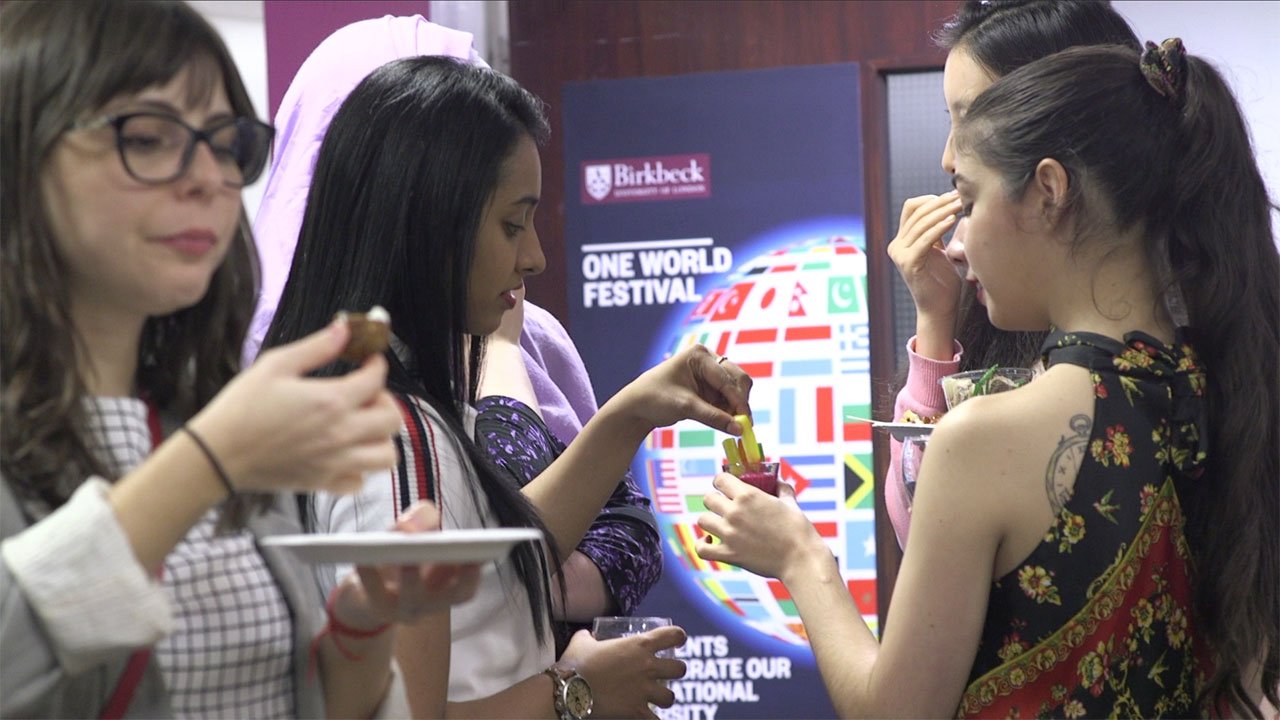 On Monday 23 September, Birkbeck hosted its inaugural event of the One World Festival 2019/20 – a year-long programme designed to celebrate the College's international community.
The event was introduced by Professor Kevin Ibeh, Pro Vice-Master (International), who offered his congratulations to arriving students. This was followed by a talk from Lucy Robinson from Birkbeck Futures on the importance of networking for career success.
Students were then given the opportunity to put their networking skills to the test at a welcome reception organised by Andrea Williams and La Young Jackson.
This year's One World Festival is now officially underway with a variety of events planned throughout the year to celebrate and support Birkbeck's thriving international student community.